WATER CORRECTION & TESTING | WATER TANK CLEAN | WATER FILTER AND ULTRAVIOLET STERILISATION SYSTEMS |SERVICING & MAINTENANCE   
Pristine Water Systems Northern Rivers
We Clean Water Tanks

Water Filter Supply & Service

Water Quality Testing & Analysis
Pristine Water Systems Northern Rivers
We Clean Water Tanks

Water Filter Supply & Service

Water Quality Testing & Analysis
Healthy, quality water supply from your water tanks to your taps!
Pristine Water Systems Northern Rivers are specialists in water management systems. From water testing, professional water tank cleaning and sanitisation services, through to water filtration systems to solving your water problems.
Please contact us with your enquiry
CALL

0427 765 111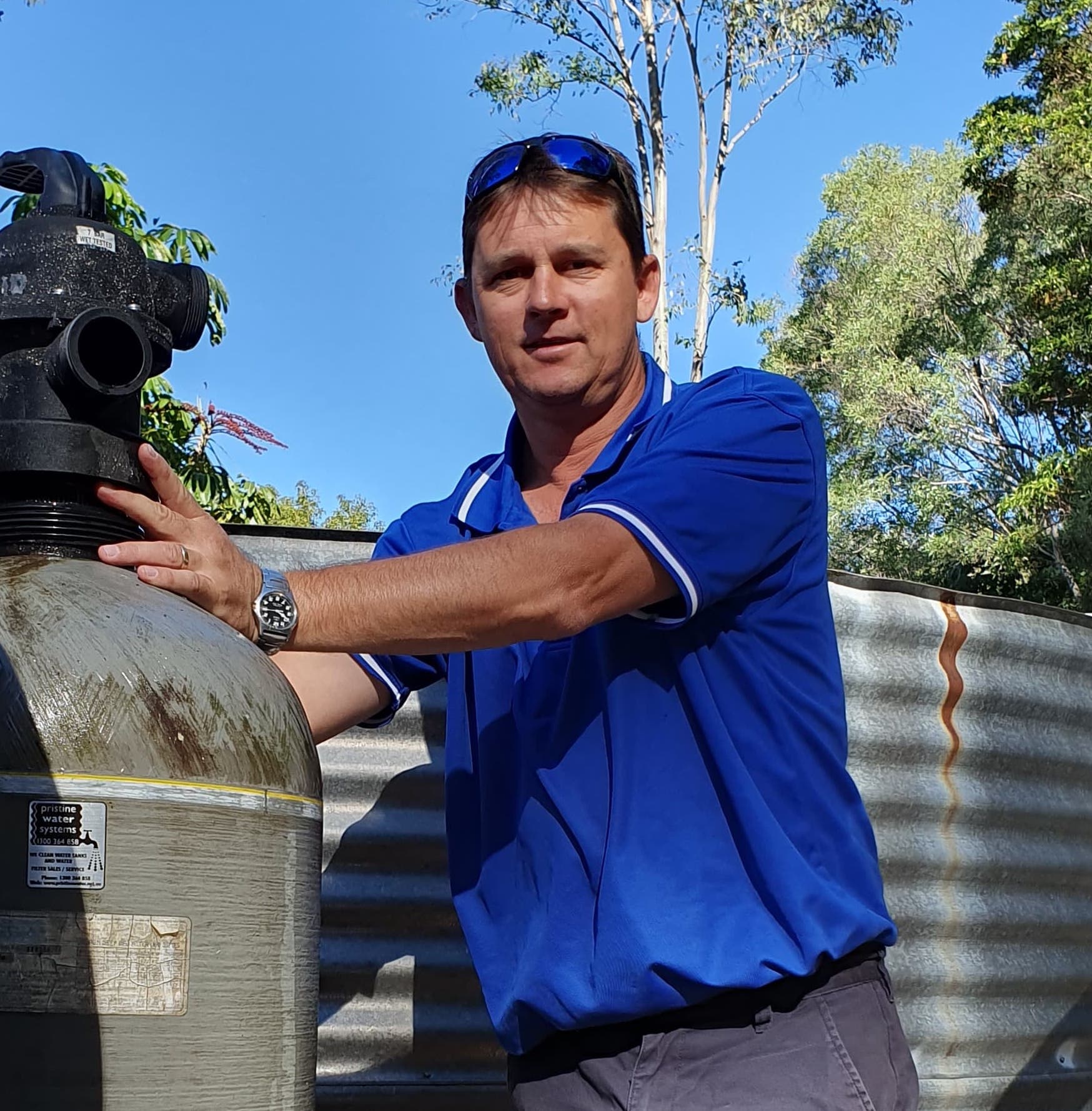 Glen Goldthorpe
Franchisee Owner/Operator
Glen & Donna have lived in Casino for many years. Coming from the transport industry, Glen has travelled extensively around country NSW, as well as broadly across Australia. Having lived on rainwater tanks throughout their lives, Donna and Glen understand the pros and cons of living on rainwater storage.
Glen enjoys working outdoors and helping customers overcome their water issues. He works closely with the Pristine Water Systems head office team, and other local franchisees, regularly drawing on the experiences from the founding directors and experienced franchisees and is constantly sharing feedback and information with the group.
Products & Services
Pristine Water Systems Northern Rivers has solutions for all your water supply needs. If you have smelly or dirty water in our rainwater tanks, broken filter screens, require replacement filters or ultraviolet sterilisation systems, our team of experienced water technicians will be able to assist.
WATER TANK CLEANING
Pristine Water Systems Northern Rivers utilises our revolutionary process for cleaning and sanitising your rainwater tanks. Quadclean™ is our proprietary process of ensuring the water in your water storage tanks is clean of sediment and dirt, and that it is sanitised with AqueousPro™ to ensure your drinking water is free of bacteria and viruses.
WATER FILTERS / FILTRATION
Pristine Water Systems Northern Rivers can help you choose the right filtration system for your needs, and can service and maintain your existing filtration system. Our Protect-UV™ range of filtration and ultraviolet units are married up with the right filters to ensure you have minimal loss of water pressure, and to ensure you have clean, healthy water coming through to your taps.

WATER TREATMENT
Pristine Water Systems Northern Rivers are the specialists in water management systems. Our team of highly experienced water technicians can help provide the right solution for your problems. We can provide a full range of water testing, from in-field analysis through to laboratory testing. With the right information, we can provide you with the right solutions!
Bacteria festers in your water tanks and turns your water nasty!
When did you last have your water tank cleaned?
Contact Glen & Donna, your local Pristine Water Systems water technician today for a FREE tank water inspection.
PRISTINE WATER SYSTEMS NORTHERN RIVERS
The Northern Rivers Team is Here To Help
We have designed a filtration system that gives you confidence that your family has access to clean and safe drinking water all year round. 
Free Onsite Inspection
If you're wondering what might be lurking at the bottom of your drinking water tank, give the team at Pristine Water Systems Northern Rivers a call. We'll offer you a no obligation water tank inspection and diagnose of any harmful substances that may be found.
Our team adhere to the community safety guidelines when visiting customers ensuring everyone's safe in our community. Ask about out water testing service today.
Filtration Systems
One system that cleans water of sediment and destroys 99.9% of harmful micro-organisms leaving pristine safe drinking water for you and your family.
With our filtration system in place your family will be healthier. This system dramatically reduces your exposure to parasites, bacteria and viruses that lead to health problems such as diarrhoea, cramping and more.
Conditions for FREE Onsite inspection apply. Property must be within a designated Pristine Water Systems franchise region, and within a reasonable drive time. Free onsite tank water test includes pH, TDS and sediment sampling. e.Coli tests may incur a fee, requiring laboratory sampling. Please contact us to clarify your location and opportunity to provide a Free onsite inspection.
WATER TANK CLEANING PROCESS
Why get your rainwater tank checked?
You can not put a price on your families health but for a price you can ensure your family is consuming safe and clean water.
​The cost of a UV system can come as a shock to some people but considering you have your own water supply and are not paying for town water you are saving money each year you would otherwise be spending on your water bill.
​Depending on the amount of water used, the average household in Queensland spends roughly $1,200 on water bills per year.
​Installing a system that can give you confidence drinking your rainwater will be cheaper in the long run and give you access to better quality water free of harmful chemicals present in town water.
Pristine Water Systems Northern Rivers
Pristine Water Systems is at the forefront of water purification systems, with a strong focus on the development of new technologies to treat and manage water quality.
Pristine Water Systems difference stems from our passion for providing quality drinking water through continual development of products and new technology.
Pristine Water Systems are the experts in water purification. We clean and sterilise water tanks, supply and service water filtration systems, and provide water testing and analysis.
Do you think your water tanks are in desperate need of cleaning?
Do you have any of these water problems?
Dirty or Discoloured Water
Bad Smelling Water
Bad Tasting Water
Stomach Complaints
Water Staining on Ceramics, Porcelain Walls or Fences
The Australian Drinking Water Guidelines (ADWG) recommend that your rainwater tanks should be cleaned every 2 to 3 years. But some areas require more regular cleaning due to:
Lots of tree coverage with falling organic material
Dry areas where animals, birds and insects are hunting for a water source
Sourcing water from Creeks, Dams, Bore or Spear
Spray drift from agricultural chemicals
Roadworks or dusty, dirt blown regions
From deteriorating water storage systems.
Regular maintenance will help prevent some of these problems, but you can't stop bacteria and viruses being washed into your rainwater tanks. Bird, insect and animal faeces are washed into your rainwater tanks every time it rains.
Pristine Water Systems has been in operation since 2003, becoming Australia's premier water tank cleaning business. As an industry leader we are also able to assist with expert advice when choosing and servicing the right filtration/ultraviolet sterilisation system for your family.
We come to you! Pristine Water System operators are a mobile business. We can quote over the phone or via email.
Call today or send a message and we'll get back to you as soon as possible.
Pristine Water Systems Northern Rivers
BOOK YOUR FREE TANK INSPECTION TODAY
Pristine Water Systems Northern Rivers are the specialists in water management systems. Our expert water technicians are backed by a national group of water tank cleaning and water filtration specialists. If you have problems with your water supply and storage, we have the solution!
Pristine Water Systems Northern Rivers
Northern Rivers, New South Wales, Australia
Phone: 0427 765 111
Hours: 9am – 5pm
What Our Customers are Saying
Frequently Asked Questions
How much does tank cleaning usually cost?
There is no set price per tank as there are numerous variables that we have to consider. For the best quoted price, please get in touch or request a FREE/No obligation tank water test on premises.
Influencing factors on quoting include:
Type of tank: Concrete, Poly, Galvanised, Liners
Size of Tank/Number of tanks
Depth of sediment
Amount of water
Tank accessibility and scrubbing
A Pristine Water Systems Tank Clean is not just a "jet wash" and hose down. We vacuum clean the sediment out of the tank, aerate and filter the water, sanitise/disinfect the water and lines, and test your water for quality before use.
When is the best time to have our tanks cleaned?
Tanks may need to be cleaned any time of the year, when you have dead animals, debris build-up, or an issue with illness (possibly due to bacteria). However, cleaning your tank before Spring/Summer will help avoid potential issues where bacteria will breed during those hot months.
How often should water tanks be cleaned?
We recommend an annual clean and sanitisation of your drinking water tank/s. This will help reduce the amount of water wastage and keep the costs down in maintaining your tank. The more sediment build-up, the longer it takes to remove and the more water required.
Should I empty my tank before it gets cleaned?
No. Please don't!
The more water the better, with the exception if the water is contaminated (where we will be required to drain the tank, clean and sterilise before refilling).
We need water in the tank to be able to vacuum the sludge from the floor. It doesn't need to be completely full, but a minimum of one third or 1 meter of water is necessary.
What is water sanitiser? Is it a chemical?
A Water Sanitiser is a product used to neutralise bacteria and water borne viruses. There are various products available on the market, the most common which are Chlorine based. For rainwater tanks, we do not recommend using a Chlorine based water sanitiser in your tanks.
The Pristine Water Systems water sanitiser, AqueousPro™ 50, is a professional grade Water Sanitiser used to purify drinking water from contamination that can occur in water tanks and similar applications.
It is not Chlorine based!
Afterlee
Alice
Alstonvale
Alstonville
Babyl Creek
Backmede
Bagotville
Ballina
Barkers Vale
Bean Creek
Bentley
Bexhill
Bingeebeebra Creek
Blakebrook
Blue Knob
Boat Harbour
Bonalbo
Booerie Creek
Boorabee Park
Booyong
Bora Ridge
Border Ranges
Bottle Creek
Broadwater
Buckendoon
Bulldog
Bundgeam
Bundjalung
Bungabbee
Bungawalbin
Busby Flat
Cabbage Tree Island
Cambridge Plateau
Camira
Caniaba
Capeen Creek
Casino
Cawongla
Cedar Point
Chelmsford
Chilcotts Grass
Clearfield
Clovass
Clunes
Codrington
Coffee Camp
Collins Creek
Coolgardie
Coombell
Coongbar
Coraki
Corndale
Cougal
Culmaran Creek
Cumbalum
Dairy Flat
Dalwood
Deep Creek
Dobies Bight
Doonbah
Dorroughby
Doubtful Creek
Drake
Drake Village
Duck Creek
Dungarubba
Dunoon
Dyraaba
East Ballina
East Coraki
East Lismore
East Wardell
Eden Creek
Edenville
Ellangowan
Eltham
Empire Vale
Esk
Ettrick
Eureka
Evans Head
Ewingar
Fairy Hill
Fawcetts Plain
Federal
Fernside
Findon Creek
Geneva
Georgica
Ghinni Ghi
Girards Hill
Goat Island
Goolmangar
Goonellabah
Gorge Creek
Gradys Creek
Green Forest
Green Pigeon
Greenridge
Grevillia
Gundurimba
Haystack
Hogarth Range
Homeleigh
Horse Station Creek
Horseshoe Creek
Howards Grass
Iron Gates
Iron Pot Creek
Irvington
Jacksons Flat
Jiggi
Joes Box
Keerrong
Keith Hall
Keybarbin
Kilgin
Kilgra
Kippenduff
Koonorigan
Kyogle
Lagoon Grass
Larnook
Leeville
Lennox Head
Leycester
Lillian Rock
Lindendale
Lindesay View
Lismore
Lismore Heights
Little Back Creek
Loadstone
Loftville
Louisa Creek
Lower Bottle Creek
Lower Duck Creek
Lower Dyraaba
Lower Peacock
Lynchs Creek
Lynwood
Mallanganee
Marom Creek
McKees Hill
McLeans Ridge
Meerschaum Vale
Messingham
Modanville
Monaltrie
Mongogarie
Mookima Wybra
Moonem
Mountain Top
Mummulgum
Myrtle Creek
Naughtons Gap
New Italy
New Park
Nightcap
Nimbin
North Casino
North Lismore
North Woodburn
Numulgi
Old Bonalbo
Old Grevillia
Paddys Flat
Pagans Flat
Patchs Beach
Peacock Creek
Pearces Creek
Pikapene
Pimlico
Pimlico Island
Piora
Rappville
Repentance Creek
Richmond Hill
Rileys Hill
Rock Valley
Rosebank
Roseberry
Roseberry Creek
Rous
Rous Mill
Rukenvale
Ruthven
Sandilands
Sawpit Creek
Sextonville
Shannon Brook
Sherwood
Simpkins Creek
Six Mile Swamp
Skennars Head
Smiths Creek
South Ballina
South Evans Head
South Gundurimba
South Lismore
Spring Grove
Stony Chute
Stratheden
Swan Bay
Tabbimoble
Tabulam
Tatham
Terania Creek
Terrace Creek
Teven
The Channon
The Gap
The Risk
Theresa Creek
Tintenbar
Tomki
Toonumbar
Tregeagle
Trustums Hill
Tucki Tucki
Tuckombil
Tuckurimba
Tullera
Tuncester
Tuntlebung
Unumgar
Upper Duck Creek
Upper Eden Creek
Upper Horeseshoe Creek
Upper Mongogarie
Uralba
Wadeville
Wardell
Warrazambil Creek
West Ballina
West Coraki
West Wiangaree
Whian Whian
Wiangaree
Wollongbar
Woodburn
Woodlawn
Woodview
Woolners Arm
Wooroowoolgan
Wyan
Wyneden
Wyrallah
Yabbra
Yorklea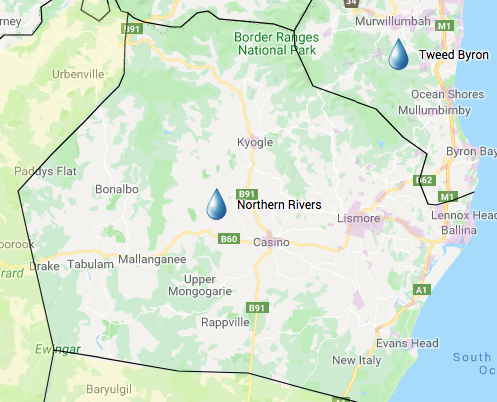 Please contact us with your enquiry
Copyright 2022 Pristine Water Systems Northern Rivers – All Rights Reserved. Privacy Policy | Warranty Policy