WATER CORRECTION & TESTING | WATER TANK CLEAN | WATER FILTER AND ULTRAVIOLET STERILISATION SYSTEMS |SERVICING & MAINTENANCE   
Pristine Water Systems Tweed Heads/Byron Bay
We Clean Water Tanks

Water Filter Supply & Service

Water Quality Testing & Analysis
Pristine Water Systems Tweed Heads/Bryon Bay
We Clean Water Tanks

Water Filter Supply & Service

Water Quality Testing & Analysis
Healthy, quality water supply from your water tanks to your taps!
Pristine Water Systems Tweed Heads/Bryon Bay are specialists in water management systems. From water testing, professional water tank cleaning and sanitisation services, through to water filtration systems to solving your water problems.
Please contact us with your enquiry
CALL

0487 777 247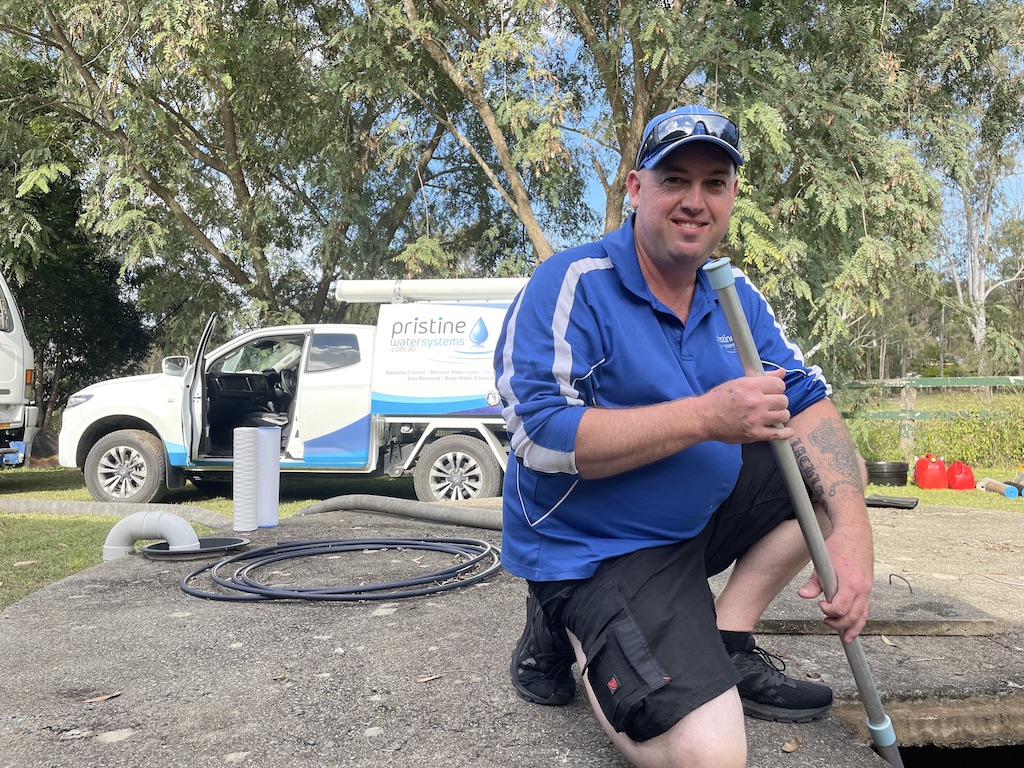 Rhys Frank
Franchisee Owner/Operator
Rhys is a NSW bluesman through and through. Having grown up in Casino. He is self-motivated and totally committed to building relationships in the local community and spreading education and knowledge about how to maintain quality drinking water in your home.
With a background in the Timber industry, Rhys started on the cutting floor and worked his way into management. But after spending some time helping his friend in a Pristine Water Systems business, Rhys jumped at the opportunity to acquire the Tweed/Byron region when it came available.
Working for yourself and not having corporate constraints in providing good service and quality products, are key values to Rhys. And with a young family of his own, Rhys's passion for helping others shines through.
If you have any questions about your water supply system or problems you would like to discuss, call Rhys on the number below, or submit an enquiry in the below contact form.
Products & Services
Pristine Water Systems Tweed Heads/Bryon Bay has solutions for all your water supply needs. If you have smelly or dirty water in our rainwater tanks, broken filter screens, require replacement filters or ultraviolet sterilisation systems, our team of experienced water technicians will be able to assist.
WATER TANK CLEANING
Pristine Water Systems Tweed Heads/Bryon Bay utilises our revolutionary process for cleaning and sanitising your rainwater tanks. Quadclean™ is our proprietary process of ensuring the water in your water storage tanks is clean of sediment and dirt, and that it is sanitised with AqueousPro™ to ensure your drinking water is free of bacteria and viruses.
WATER FILTERS / FILTRATION
Pristine Water Systems Tweed Heads/Bryon Bay can help you choose the right filtration system for your needs, and can service and maintain your existing filtration system. Our Protect-UV™ range of filtration and ultraviolet units are married up with the right filters to ensure you have minimal loss of water pressure, and to ensure you have clean, healthy water coming through to your taps.

WATER TREATMENT
Pristine Water Systems Tweed Heads/Bryon Bay are the specialists in water management systems. Our team of highly experienced water technicians can help provide the right solution for your problems. We can provide a full range of water testing, from in-field analysis through to laboratory testing. With the right information, we can provide you with the right solutions!
Bacteria festers in your water tanks and turns your water nasty!
When did you last have your water tank cleaned?
Contact Rhys, your local Pristine Water Systems water technician today for a FREE tank water inspection.
PRISTINE WATER SYSTEMS TWEED HEADS/BYRON BAY
The Tweed Heads/Byron Bay Team is Here To Help
We have designed a filtration system that gives you confidence that your family has access to clean and safe drinking water all year round. 
Free Onsite Inspection
If you're wondering what might be lurking at the bottom of your drinking water tank, give the team at Pristine Water Systems Tweed Heads/Bryon Bay a call. We'll offer you a no obligation water tank inspection and diagnose of any harmful substances that may be found.
Our team adhere to the community safety guidelines when visiting customers ensuring everyone's safe in our community. Ask about out water testing service today.
Filtration Systems
One system that cleans water of sediment and destroys 99.9% of harmful micro-organisms leaving pristine safe drinking water for you and your family.
With our filtration system in place your family will be healthier. This system dramatically reduces your exposure to parasites, bacteria and viruses that lead to health problems such as diarrhoea, cramping and more.
Conditions for FREE Onsite inspection apply. Property must be within a designated Pristine Water Systems franchise region, and within a reasonable drive time. Free onsite tank water test includes pH, TDS and sediment sampling. e.Coli tests may incur a fee, requiring laboratory sampling. Please contact us to clarify your location and opportunity to provide a Free onsite inspection.
WATER TANK CLEANING PROCESS
Why get your rainwater tank checked?
You can not put a price on your families health but for a price you can ensure your family is consuming safe and clean water.
​The cost of a UV system can come as a shock to some people but considering you have your own water supply and are not paying for town water you are saving money each year you would otherwise be spending on your water bill.
​Depending on the amount of water used, the average household in Queensland spends roughly $1,200 on water bills per year.
​Installing a system that can give you confidence drinking your rainwater will be cheaper in the long run and give you access to better quality water free of harmful chemicals present in town water.
Pristine Water Systems Tweed Heads/Byron Bay
Pristine Water Systems is at the forefront of water purification systems, with a strong focus on the development of new technologies to treat and manage water quality.
Pristine Water Systems difference stems from our passion for providing quality drinking water through continual development of products and new technology.
Pristine Water Systems are the experts in water purification. We clean and sterilise water tanks, supply and service water filtration systems, and provide water testing and analysis.
Do you think your water tanks are in desperate need of cleaning?
Do you have any of these water problems?
Dirty or Discoloured Water
Bad Smelling Water
Bad Tasting Water
Stomach Complaints
Water Staining on Ceramics, Porcelain Walls or Fences
The Australian Drinking Water Guidelines (ADWG) recommend that your rainwater tanks should be cleaned every 2 to 3 years. But some areas require more regular cleaning due to:
Lots of tree coverage with falling organic material
Dry areas where animals, birds and insects are hunting for a water source
Sourcing water from Creeks, Dams, Bore or Spear
Spray drift from agricultural chemicals
Roadworks or dusty, dirt blown regions
From deteriorating water storage systems.
Regular maintenance will help prevent some of these problems, but you can't stop bacteria and viruses being washed into your rainwater tanks. Bird, insect and animal faeces are washed into your rainwater tanks every time it rains.
Pristine Water Systems has been in operation since 2003, becoming Australia's premier water tank cleaning business. As an industry leader we are also able to assist with expert advice when choosing and servicing the right filtration/ultraviolet sterilisation system for your family.
We come to you! Pristine Water System operators are a mobile business. We can quote over the phone or via email.
Call today or send a message and we'll get back to you as soon as possible.
Pristine Water Systems Tweed Heads/Byron Bay
BOOK YOUR FREE TANK INSPECTION TODAY
Pristine Water Systems Tweed Heads/Byron Bay are the specialists in water management systems. Our expert water technicians are backed by a national group of water tank cleaning and water filtration specialists. If you have problems with your water supply and storage, we have the solution!
Pristine Water Systems Tweed Heads/Byron Bay
Tweed Heads/Byron Bay, New South Wales, Australia
Phone: 0487 777 247
Hours: 9am – 5pm
What Our Customers are Saying
Frequently Asked Questions
How much does tank cleaning usually cost?
There is no set price per tank as there are numerous variables that we have to consider. For the best quoted price, please get in touch or request a FREE/No obligation tank water test on premises.
Influencing factors on quoting include:
Type of tank: Concrete, Poly, Galvanised, Liners
Size of Tank/Number of tanks
Depth of sediment
Amount of water
Tank accessibility and scrubbing
A Pristine Water Systems Tank Clean is not just a "jet wash" and hose down. We vacuum clean the sediment out of the tank, aerate and filter the water, sanitise/disinfect the water and lines, and test your water for quality before use.
When is the best time to have our tanks cleaned?
Tanks may need to be cleaned any time of the year, when you have dead animals, debris build-up, or an issue with illness (possibly due to bacteria). However, cleaning your tank before Spring/Summer will help avoid potential issues where bacteria will breed during those hot months.
How often should water tanks be cleaned?
We recommend an annual clean and sanitisation of your drinking water tank/s. This will help reduce the amount of water wastage and keep the costs down in maintaining your tank. The more sediment build-up, the longer it takes to remove and the more water required.
Should I empty my tank before it gets cleaned?
No. Please don't!
The more water the better, with the exception if the water is contaminated (where we will be required to drain the tank, clean and sterilise before refilling).
We need water in the tank to be able to vacuum the sludge from the floor. It doesn't need to be completely full, but a minimum of one third or 1 meter of water is necessary.
What is water sanitiser? Is it a chemical?
A Water Sanitiser is a product used to neutralise bacteria and water borne viruses. There are various products available on the market, the most common which are Chlorine based. For rainwater tanks, we do not recommend using a Chlorine based water sanitiser in your tanks.
The Pristine Water Systems water sanitiser, AqueousPro™ 50, is a professional grade Water Sanitiser used to purify drinking water from contamination that can occur in water tanks and similar applications.
It is not Chlorine based!
Back Creek
Bangalow
Banora Point
Bilambil
Bilambil Heights
Billinudgel
Binna Burra
Bogangar
Bray Park
Brays Creek
Broken Head
Brooklet
Brunswick Heads
Bungalora
Burringbar
Byangum
Byron Bay
Byrrill Creek
Cabarita Beach
Carool
Casuarina
Cedar Creek
Chillingham
Chinderah
Chowan Creek
Clothiers Creek
Cobaki
Cobaki Lakes
Commissioners Creek
Condong
Coopers Shoot
Coorabell
Crabbes Creek
Crystal Creek
Cudgen
Cudgera Creek
Doon Doon
Dulguigan
Dum Dum
Dunbible
Dungay
Duranbah
Duroby
Eungella
Eviron
Ewingdale
Farrants Hill
Fernleigh
Fernvale
Fingal Head
Glengarrie
Glen Warning
Goonengerry
Hastings Point
Hayters Hill
Hopkins Creek
Huonbrook
Kielvale
Kings Forest
Kingscliff
Knockrow
Koonyum Range
Kunghur
Kunghur Creek
Kynnumboon
Limpinwood
Main Arm
McLeods Shoot
Mebbin
Middle Pocket
Midginbil
Montecollum
Mooball
Mount Burrell
Mount Warning
Mullumbimby
Mullumbimby Creek
Murwillumbah
Murwillumbah South
Myocum
Nashua
New Brighton
Newrybar
Nobbys Creek
North Arm
North Tumbulgum
Numinbah
Nunderi
Ocean Shores
Palmvale
Palmwoods
Piggabeen
Possum Creek
Pottsville
Pottsville Beach
Pumpenbil
Reserve Creek
Round Mountain
Rowlands Creek
Skinners Shoot
Sleepy Hollow
Smiths Creek
South Golden Beach
South Murwillumbah
St Helena
Stokers Siding
Stotts Creek
Suffolk Park
Talofa
Tanglewood
Terragon
Terranora
The Pocket
Tomewin
Tumbulgum
Tweed Heads
Tweed Heads South
Tweed Heads West
Tyagarah
Tyalgum
Tyalgum Creek
Tygalgah
Uki
Upper Barringbar
Upper Coopers Creek
Upper Crystal Creek
Upper Duroby
Upper Main Arm
Upper Wilsons Creek
Urliup
Wanganui
Wardrop Valley
Wilsons Creek
Wooyung
Yelgun
Zara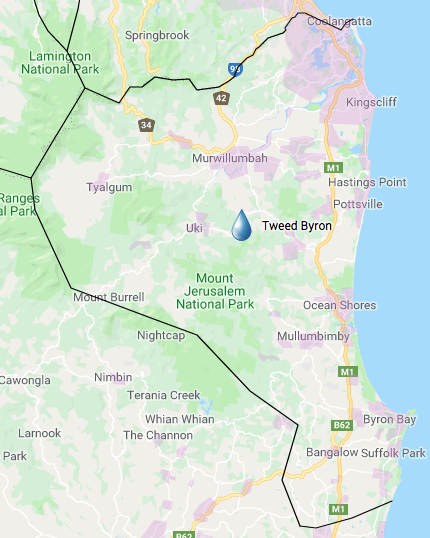 Please contact us with your enquiry
Copyright 2022 Pristine Water Systems Tweed Heads/Byron Bay – All Rights Reserved. Privacy Policy | Warranty Policy